How to Get Your Free Gillette Razor
So here's the deal, they already gave away all 200,000 razors, but you're still welcome to grab a free Gillette razor with any cartridge purchase (up to a $12 value). What you'll need to qualify is a photo of a man shaving, some words about your shaving regimen and your address. This offer is good until 3/30/17.
Other Gillette Coupons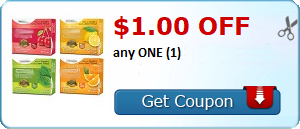 Get more free health & beauty samples

L'Oreal Advanced Hair Care – Free samples for the asking – choose your hair type
L'Oreal Hydra Genius – free moisturizer samples, choose your skin type
DHC Skincare – Free free samples when you order catalog
Target Beauty Box – $38 of beauty products for $10, free shipping
Free 10-day Supply of Clinique Foundation at Ulta – Read recent ad for details
Amazon – Free Beauty Box for Prime Members – $11.99, free ship + $11.99 credit = free
Ulta – Free gift on your birthday
Lancome Beauty Samples – Free samples, promotions, and coupons
COMMENTS?