Free food samples
Request free samples of food, snacks, coffee & drinks
| | | | |
| --- | --- | --- | --- |
Jump to:
Food
Coupons

Beverages
Health Food
Candy
Recipes
Household
Related categories:
Health Samples, Printable Coupons, Canadian Freebies
What's cool is that on the internet you can get free food from major manufacturers who want you to try their newest snack, beverage, pre-packaged product, frozen food or sweets (candy). I've seen everything from free Starbucks to Pepsi products, Dairy Queen, Uncle Bens Rice, Braggs Liquid Aminos and more begging to send you free products by mail or coupons that will more than cover the cost of the food item with a sale.
There are a number of ways you can get free food, including through free product samples offered by name brands who want you to try their new offerings and spread the good word all the way down to restaurants and fast food joints who want you to join their email list and stay in touch - they'll give you everything from free tacos to a free meal to stay in the loop. And then there are coupons that get you such incredible deals that the food is seriously cheap or almost free when you stack the coupon with a sale price.
Affiliate Links Disclosure: This page contains affiliate links. This simply means that we get a small fee for promoting some of these freebies & deals. We do not post things that we would not request ourselves, & we stay away from spammy offers. These affiliate offers help to keep our site running so we appreciate your support.
If you're into free food, join our Friday Freebie Newsletter and check out the most recent free stuff blog posts and discussion happening regarding free food on advertised on the web. Also, check out Freebie Couponing 101 to get free food with coupons.
Free Starbucks Drink
Get a free drink when you sign up for the Starbucks Rewards Program. You'll get a free drink for signing up plus a free drink or food item on your birthday!
Pillsbury
Pillsbury releases exclusive free samples via email from time to time, but the key is that you have to be signed up for the emails before the samples are released. Sign up now & keep an eye on your inbox for coupons & samples.
Free Sandwich
Join Honeybaked rewards & get a coupon for a free classic ham sandwich emailed to you.
Boost Shakes
Get a free 4 pack of Boost drinks while supplies last.
Atkins- BOGO Free Meals
You may not be 100% interested in starting an Atkins diet, but you might want free food. Sign up for the Atkins quick-start kit (totally free), & get a coupon for buy one, get one free.
Year of Free Pizza
Ellio's Pizza is giving away a year of free pizza to their biggest fans!
IKEA Family Club
Free coffee, tea and other specials if your local IKEA has a family club.
Sbarro
Free slice of pizza from Sbarro with your purchase.
Krispy Kreme Doughnut
Sign up to get first dibs on free doughnuts and other awesome promotions.
Cinnabon
Get a free minibon from Cinnabon when you sign up for Club Cinnabon.
Free Pasta Sample
Schar is offering a free sample of their penne pasta mailed to your door.
Eat Free at Restaurants
Here are 9 ways to eat free on your birthday.
Truvia, Berocca, ThinAgain
Free samples of things like Truvia, Berocca, & ThinAgain when you fill out one form for a whole slew of free stuff.
UNO
Get a free dessert with your purchase at UNO when you sign up for the Uno Insider's Club.
Chicken of the Sea
Get a free pouch of Chicken of the Sea Pink Salmon with this coupon.
Denny's
Get a free Grand Slam on your birthday.

Rubio's - Free Taco
You know you want a free taco! Who doesn't? Sign up for the Rubio's email list and score some free food.
Baja Fresh
Free taco for signing up and a burrito on your birthday!
Mimi's Cafe
Free 4-pack of muffins plus other special offers like free meals when you sign up for the email list.
---
Grocery Coupon Network
Free printable coupons when you sign up for free! Plus with this site, you can enter to win free groceries & gift cards.
Smashburger
Receive $2.00 off your $5.00 purchase at Smashburger.
Dine Rewards
Earn rewards just for eating out at your favorite restaurants.
Coupons.com
Get coupons for Yoplait, Scott bathroom tissue, Kellogg's cereal, Kool-Aid and many more top brands.
Coolsavings
Sign up with Coolsavings.com, a free coupon clipping site to get printable coupons for groceries like Hormel Chili®, Land o Lakes Butter®, Red Barron Pizza®, Lactaid Milk®, Tropicana Orange Juice®, Tide®, Pampers®, and Aquafresh® Toothpaste.
Eversave Coupons
Join Eversave, and print coupons for brand name groceries that you buy every day.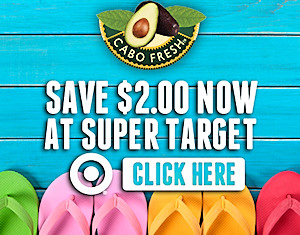 Breyers
Sign up for coupons, deals and promotions from Breyers ice cream company. U.S. only.
Kashi
Save on Kashi foods product like cereal, snack bars, and more.
Plum Organics
Save $2 on the new Plum Organics Frozen Food products.
Bragg Seasoning
Free sample pack!
Smart Ones
Save $2.00 on any 7 Weight Watchers Smart Ones frozen entrees.

Michelina's Frozen Food & Snacks
Learn how to save money by eating Michelina's.
Buca di Beppo
Get a $15 off coupon when you sign up for the Buca e-club.
Special K
Sign up for coupons and money saving offers as soon as they happen plus become a part of the Special K Challenge, where you replace a few meals a day with Special K cereal and snacks. Hrmmm, not so sure that's a good idea?!?!
Eversave Grocery Coupons
Join Eversave, and print coupons for brand name groceries that you buy every day.

Coolsavings
Get printable coupons for groceries, food items, food samples and more.
Free Bag of Coffee
Get your first bag of coffee for free (just pay $1 S&H), & if you choose to continue your subscription, you will get a free stainless steel canister & free stainless steel scoop.
TeaMonger
Get 3 free tea samples from TeaMonger, & the flavors you have to choose from sound awesome!
Ensure Coupons
Register now for a free printable coupon for a nutritional shake and a valuable coupon for $3.00 off a six-pack of High Protein Ensure. U.S. only.
K Cups Deal
Sign up to have coffee delivered to your door on a regular basis, & your shipping will be free. This is similar to the one above except it is for Keurig coffee makers.
---
Many Health Freebies
Head to our Health Freebies page for many more samples & coupons related to your health.
Atkins- 3 Meal Bars
You may not be 100% interested in starting an Atkins diet, but you may want 3 free meal bars. I have gotten this freebie, & they are surprisingly yummy.
Vegetarian Starter Kit
Fill out the form to request a free copy of PETA's colorful vegetarian starter kit, packed full of recipes, tips on making the switch, and much more.

---
Dairy Queen
Get buy one, get one free Dairy Queen Blizzard coupons every other month (6 times per year). And get more DQ promos here.
Free Silicone Baking Cups ($20 Value)
Get a free set of 6 silicone cupcake baking cups - just pay $1 S&H.
Free Mickey Mouse Cookie Cutter
Get a free Mickey Mouse Cookie Cutter, free Winnie the Pooh cupcake stencils, & free subscription to Disney Cakes & Sweets - just pay $1 S&H.
Godiva Chocolate
If you have a Godiva Chocolate store near you, you can get free sample of new chocolates on certain days posted on their website.
Village Inn
If you live in California, Arizona or Florida, you might be in luck. Get a free slice of pie with any purchase every Wednesday until notified otherwise.
---
Betty Crocker
Sign up for the free General Mills - Betty Crocker emails to get up to $250 a year in exclusive coupons & samples.
Diabetes Recipe Book
Get a free Diabetes recipe book.
Ready Set Eat
Ready Set Eat sends you quick & easy recipes based on coupons & deals in your local area.
Kid Friendly Cookbook
This Gooseberry Patch cookbook is kid friendly & free.
Recipe Lion Cookbook
Get this free Recipe Lion e-Cookbook to start trying out some new recipes.
28 Day Meal Plan
Meal planning is time consuming so why not give this free 28 day low carb meal plan a try?
Slow Cooker Cookbook
Get these free All-Star Slow Cooker Recipes ebook.
Mr. Food Cookbook
The pies & desserts in this e-cookbook look delicious!
---
P&G Everyday
Sign up for free samples of Tide laundry detergent and stain remover as well as Downy softener.

Viva Paper Towels
Print a coupon good for 50 cents off Viva Paper Towels or Napkins.
Freebie Friday Newsletter
Join our newsletter to get the latest free food samples, beauty samples,
t-shirts, and more along with money saving offers and coupons.